FINALLY! The New Rules of Marksmanship is Coming to Your Big Screen!
SEAL 7: Discover the essential shooting techniques used by the Navy SEALs which means you can make sure you hit your target every time
Train With A Navy SEAL Sniper Instructor: Learn from one of the best firearms instructors

 so you can 

you will improve faster and avoid mistakes
Learn From The Comfort Of Your Own Home:

 

Avoid going to the range

 so you can 

save time and money
New Rules Core: Understand crucial fundamental processes so you can avoid the biggest shooting mistakes
Understand The Proper Way To Train: Improve your shooting faster and easier

 which means 

you will be able to protect yourself and your family in no time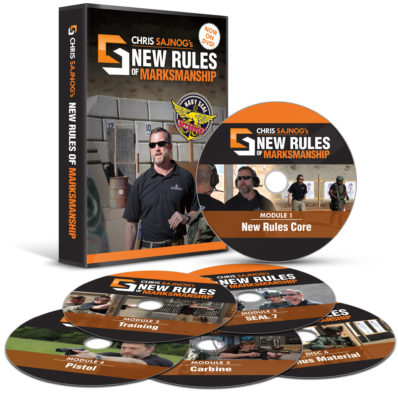 Learn From One of The World's Most Respected Firearms Trainer
---
​Yes, Chris Sajnog is the trainer you need to take your skills to the next level!
Retired Navy SEAL Sniper

Wrote the Navy SEAL Sniper Training Manual

Premier firearms instructor-trainer in the United States, Canada, Europe, and South America.

Certified DOD and DHS Advanced Firearms Instructor

Bestselling author of How to Shoot Like a Navy SEAL and Navy SEAL Shooting